The best Sunday Roasts in Hammersmith
Sunday Best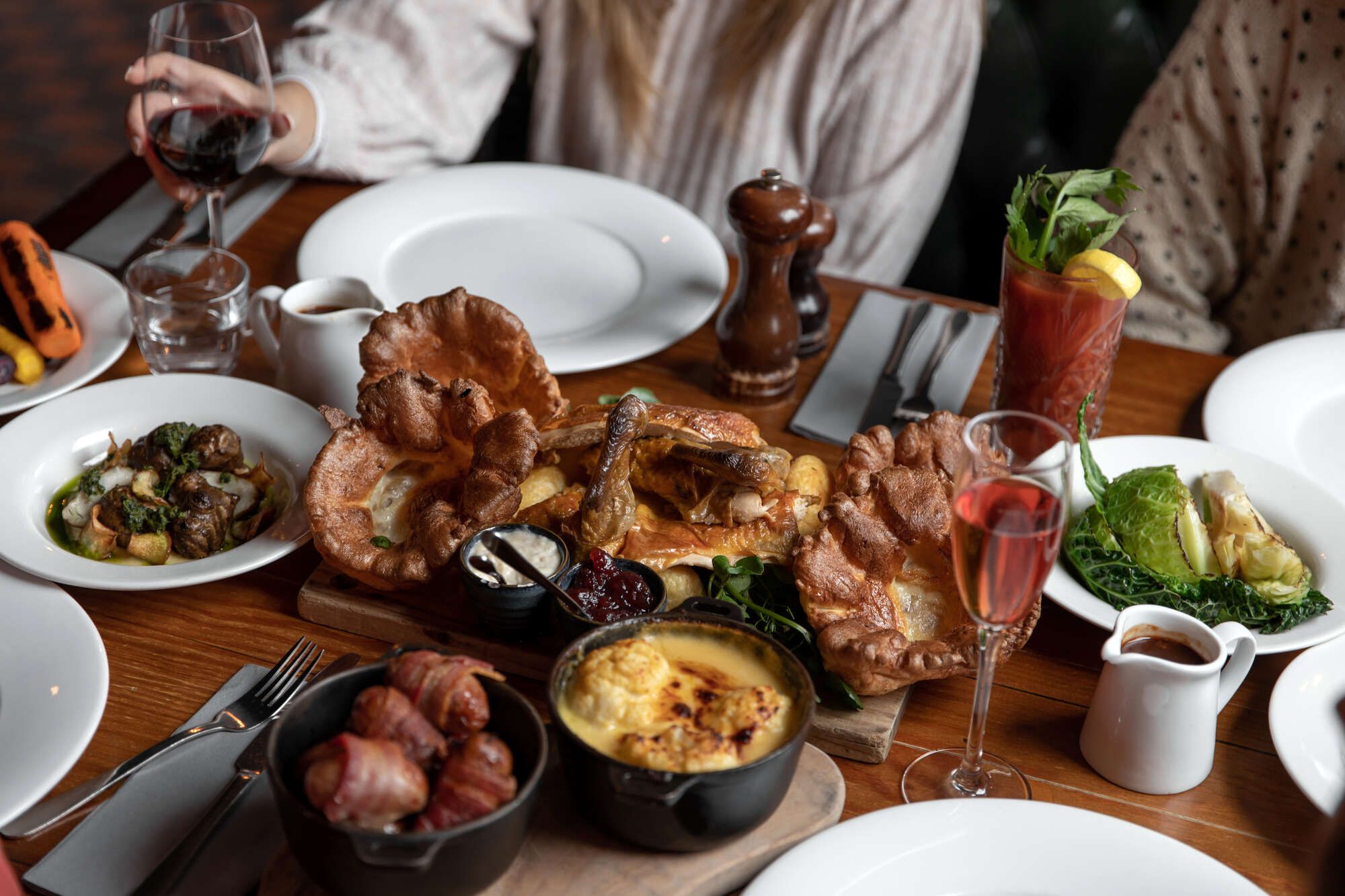 Proud to be supporting British farmers
Seasonal, Social & Sustainable
The most important meal of the day
Brunch With Us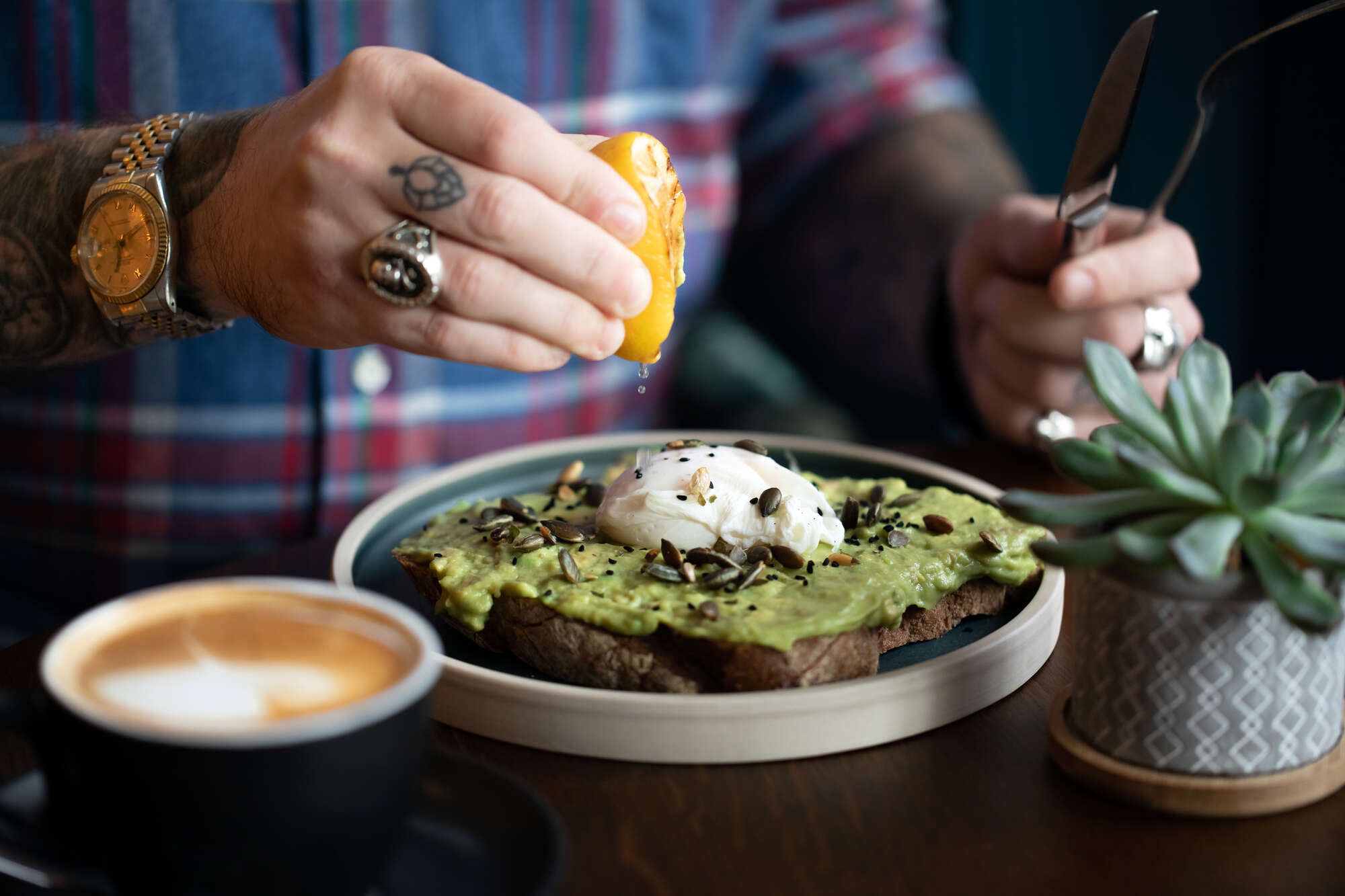 Sustainability at heart
Sharing Is Caring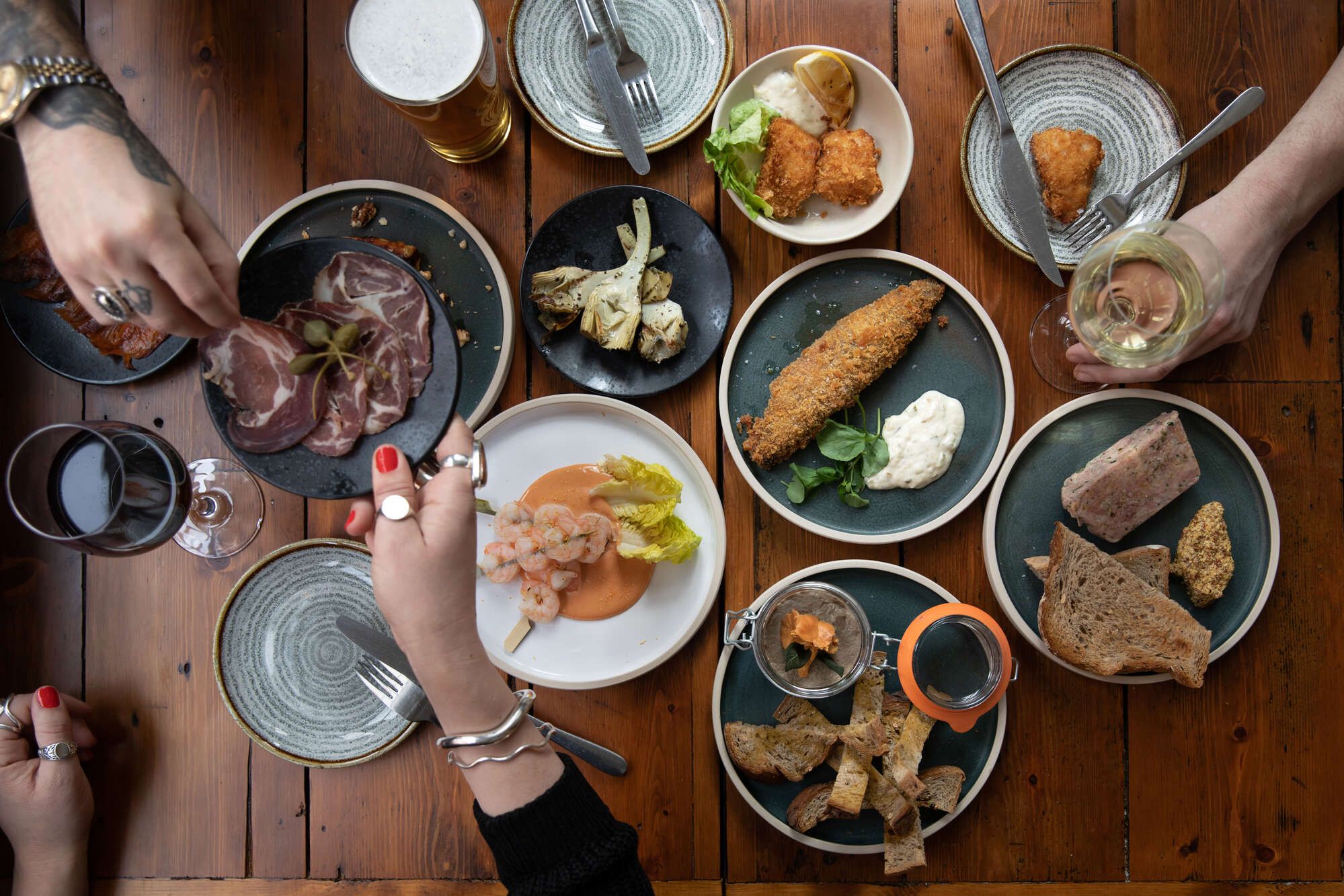 The best Sunday Roasts in Hammersmith
Sunday Best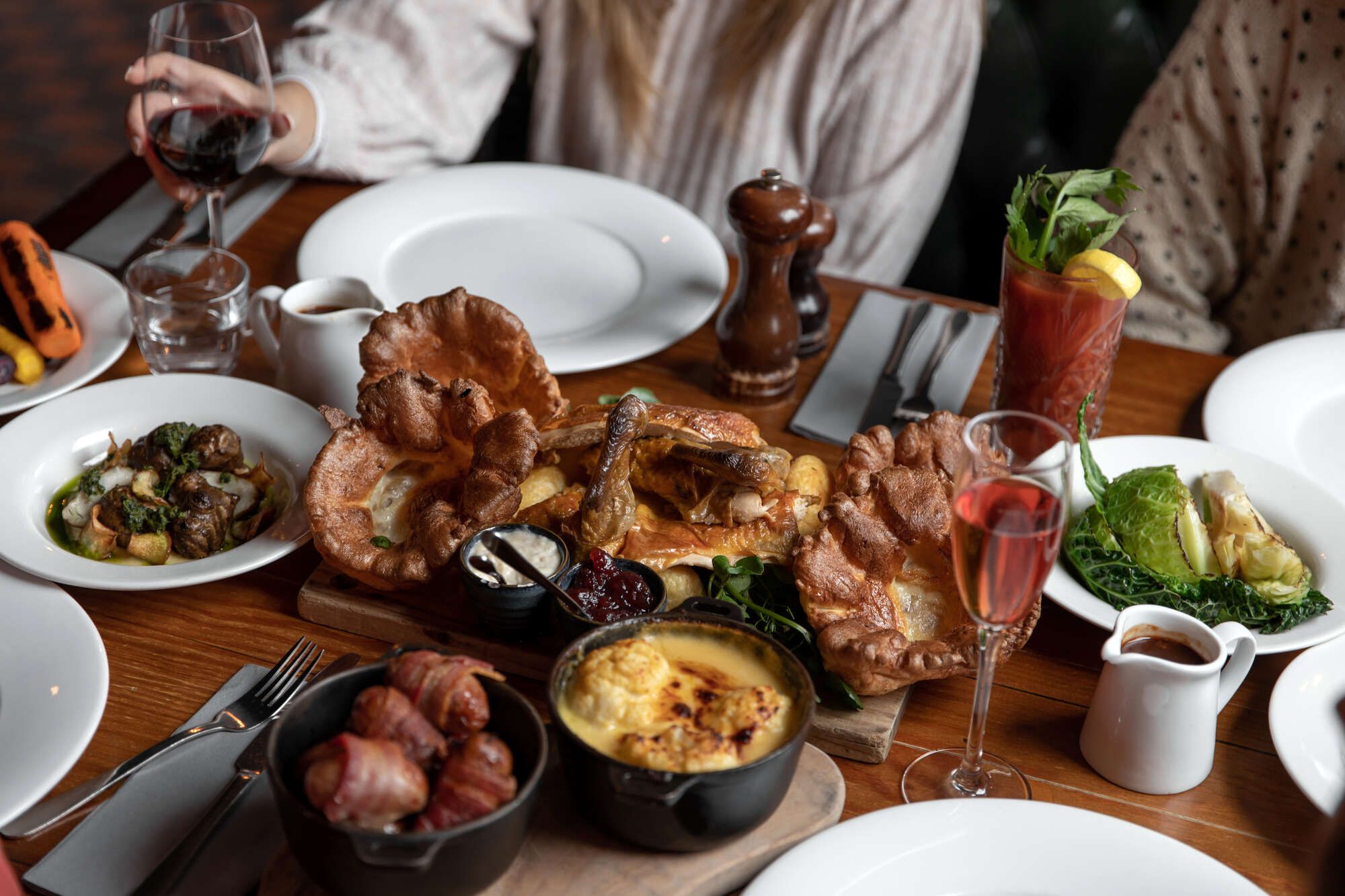 Proud to be supporting British farmers
Seasonal, Social & Sustainable
Grab a Bite at The Ham Ram
Inspired by fresh, local-British produce and seasonal ingredients we are the spot to be in Hammersmith if you are looking tantalise your tastebuds in a traditional, stylish pub with a wide array of tipples and exceptional service.
Whether you want to skip your meal deal and impress your co-workers by sharing our seasonal small plates, dig into a hearty Sunday Roast, flavourful special or enjoy a crisp Côtes de Provence rosé with our moreish light bites, we've got you covered.
A Foodie's Christmas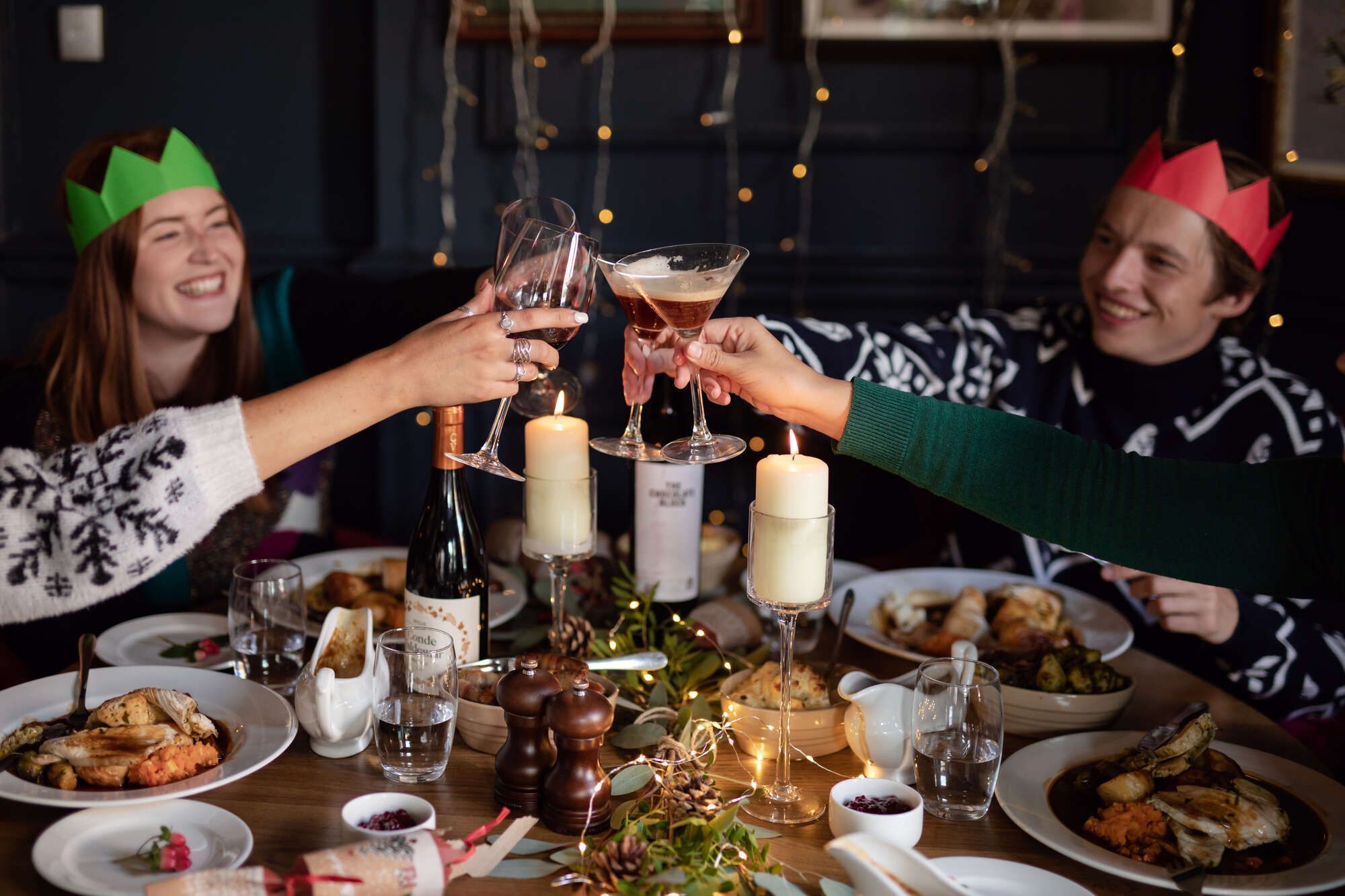 Join the Ham Ram for your Christmas party, West London's jolliest, tinsel-covered party destination, where we serve up three-course feasts that will make your taste buds shimmy with Joyeux Noel. Our drinks parties are so lively they make the North Pole look like a quiet library for penguins.
So, grab your mistletoe headbands and Santa hats and prepare for an eggnog-sipping, mince pie-munching, dance floor-rocking festive shindig like no other! At the Ham Ram, we believe in celebrating the season with enough festivity to make even the nutcracker crack a smile.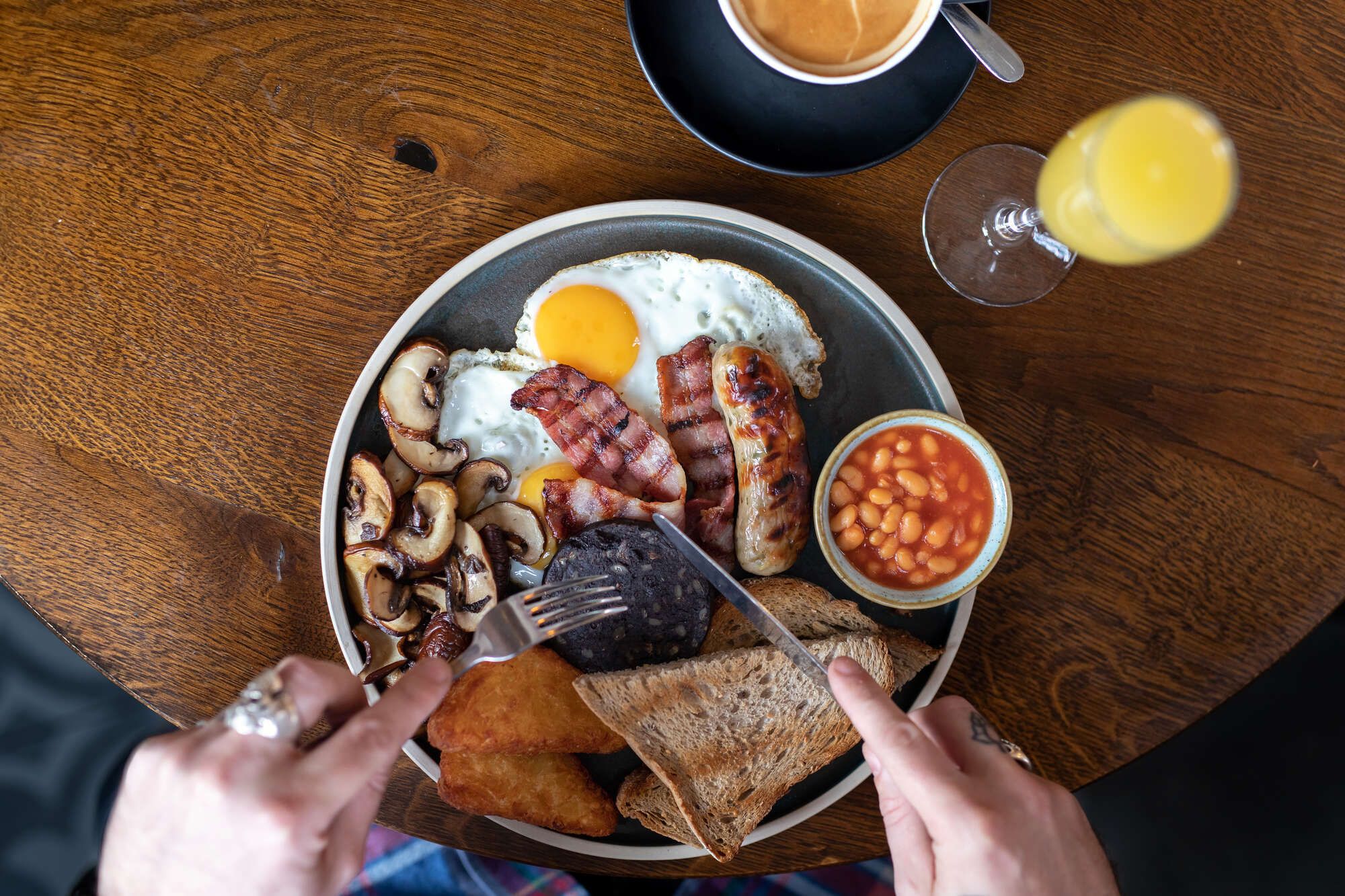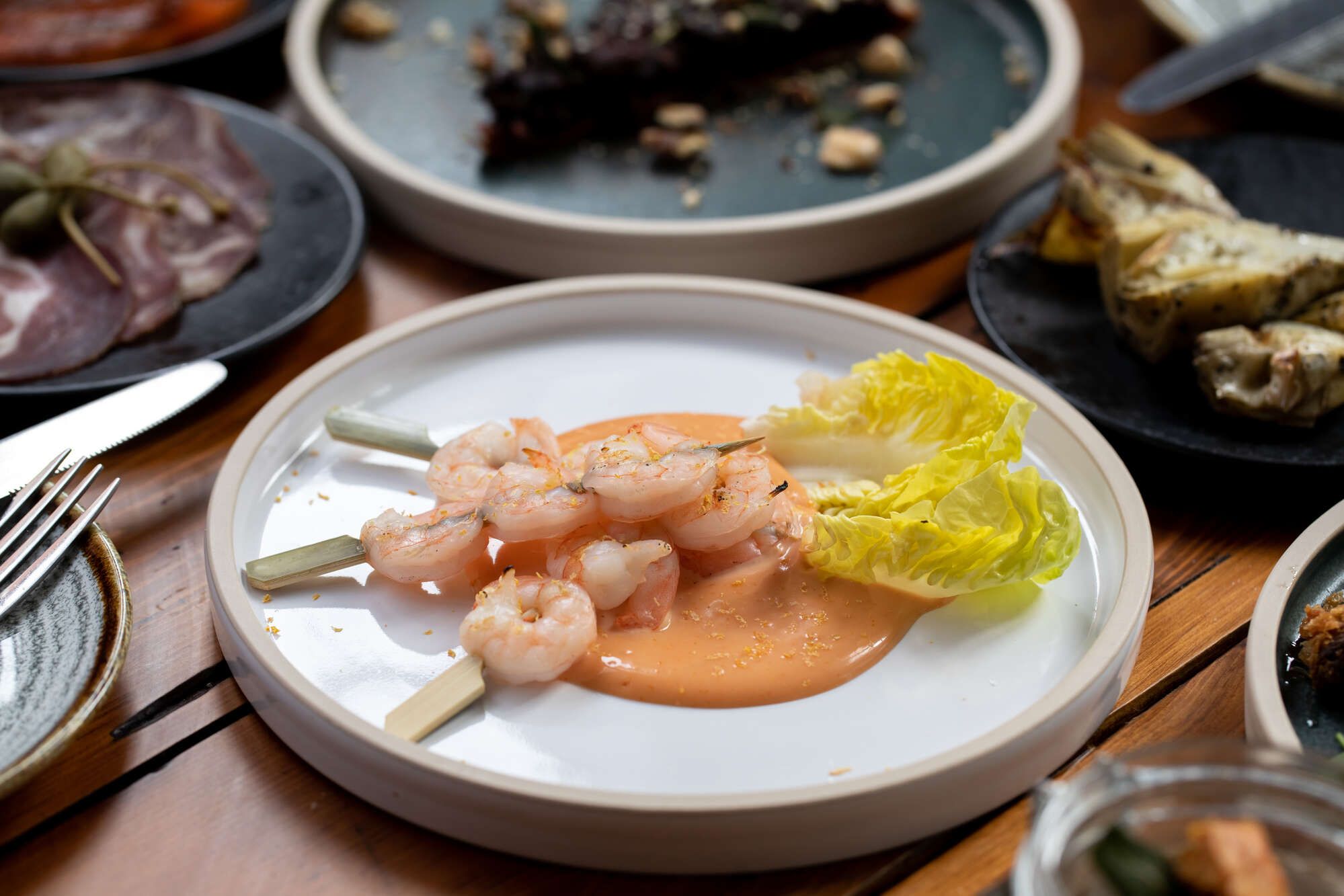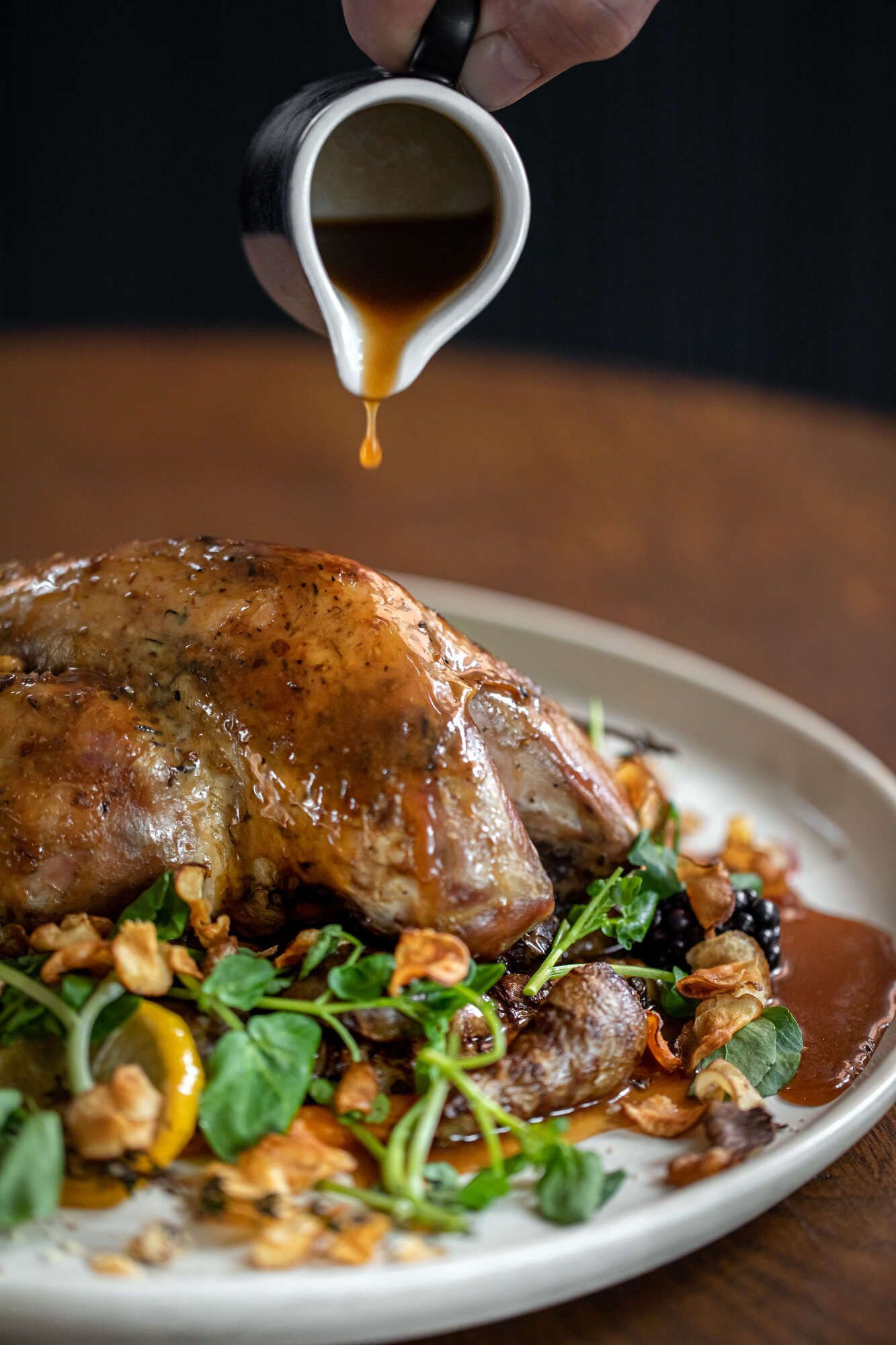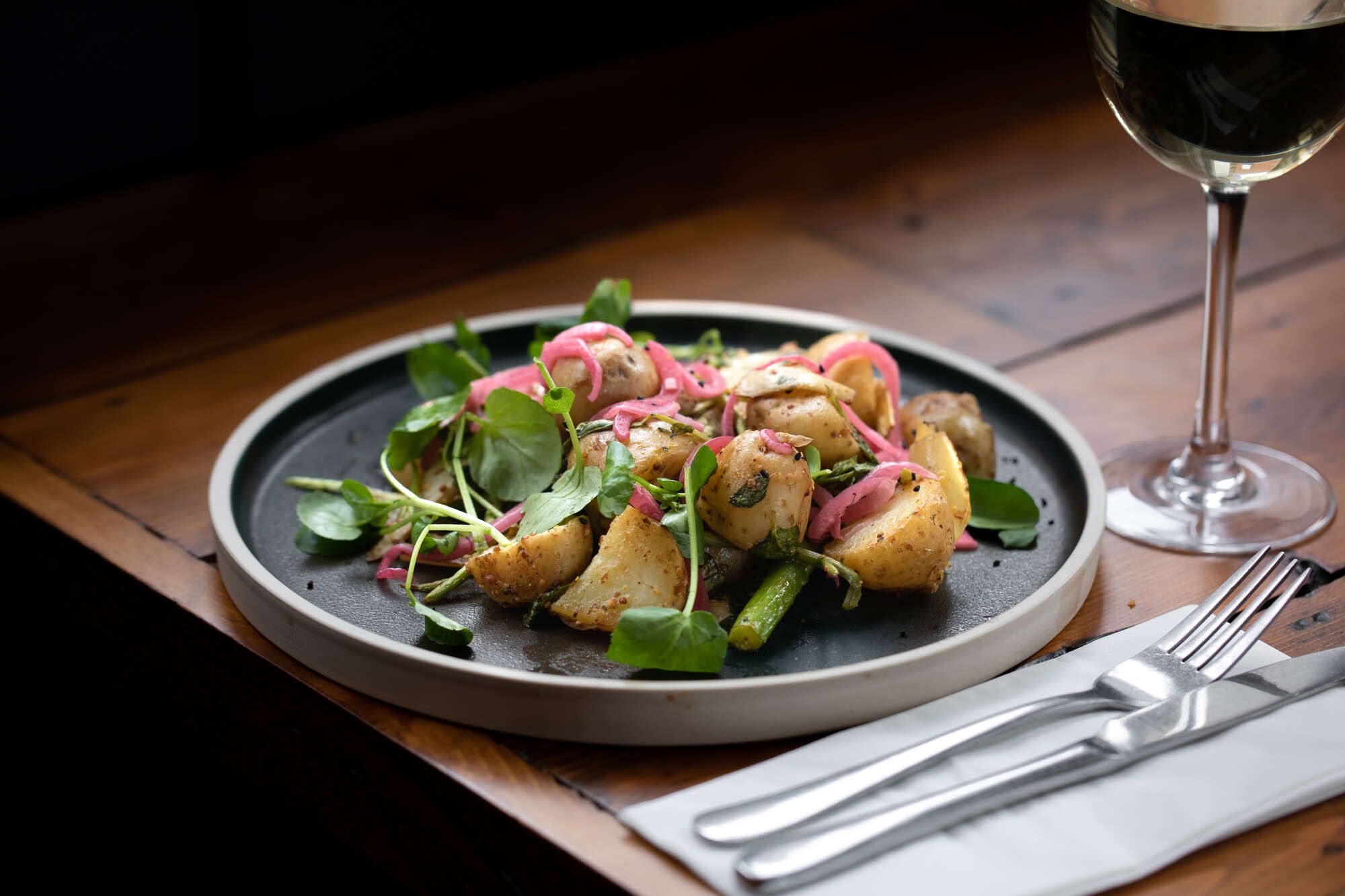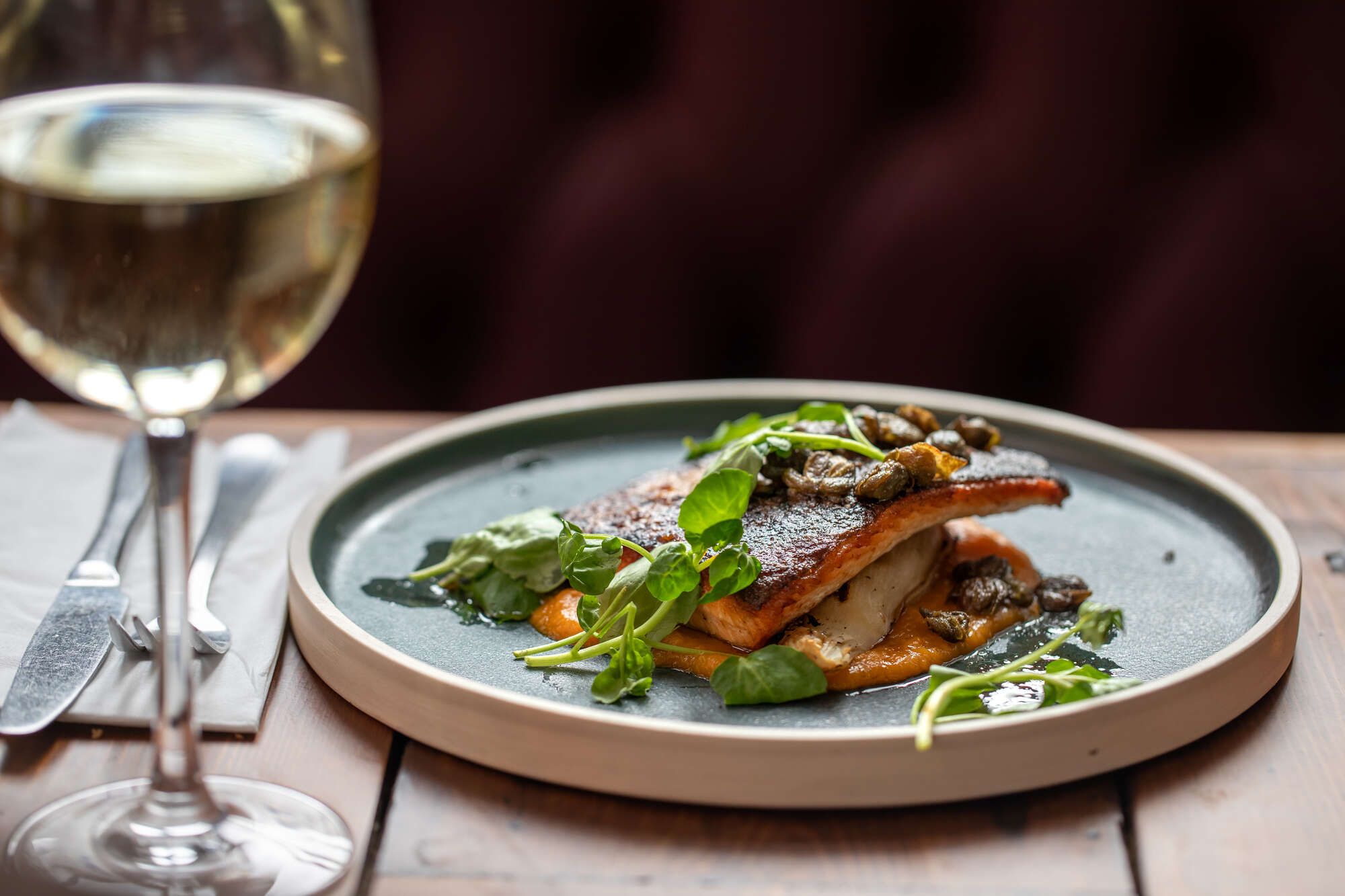 Taste The Season
We're all about keeping things fresh and fun and that includes our menus too. Our menus dance with the seasons, and the culinary wizardry of Head Chef Ozzy is a spectacle you won't want to miss. He's like a culinary artist, celebrating our talented British farmers and serving up dishes that explode with flavour and dazzle with a kaleidoscope of colours. We cherish every bite, taking you on a flavour packed journey from field to fork, hook to plate, and we can't wait to have you join us for a taste adventure like no other.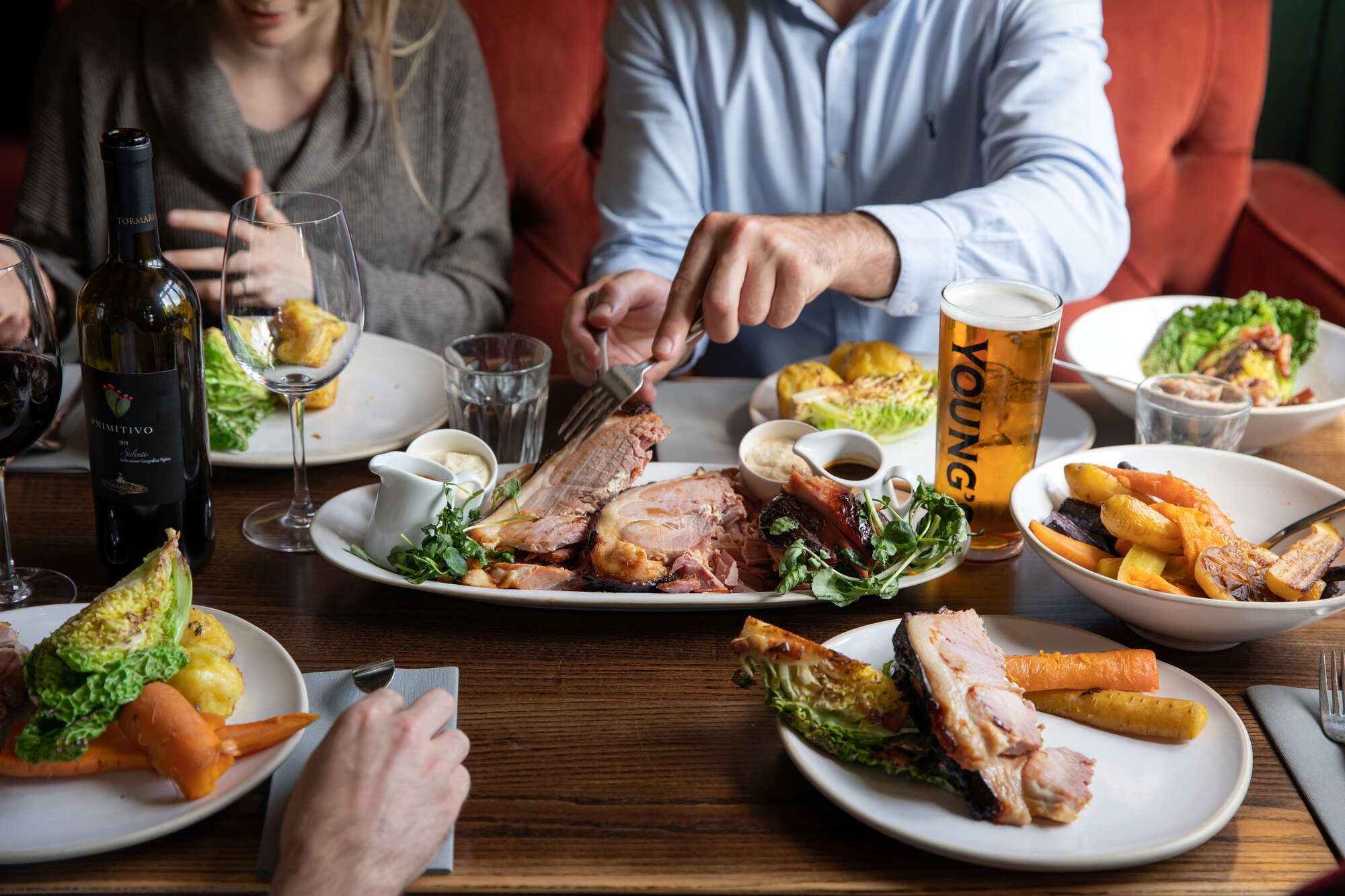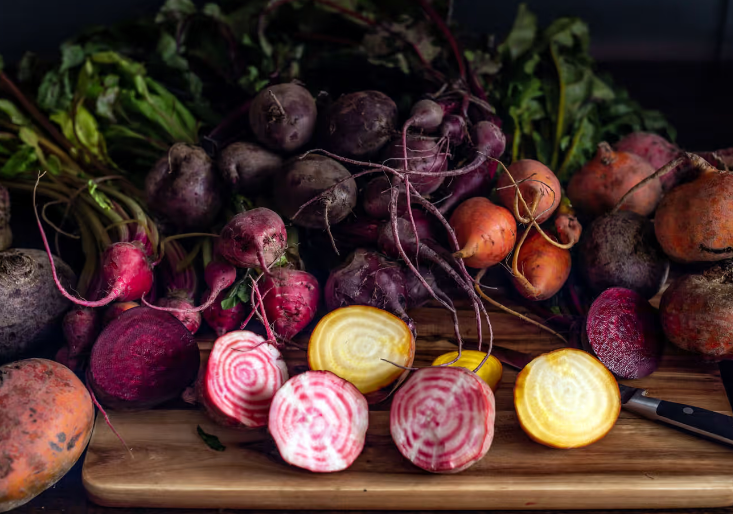 Heritage Beetroot
For a century and more, the esteemed Paget family has been the cultivator of heritage beetroot and a variety of vegetables at Stills Farm. Nestled within the quaint village of Bromham in Wiltshire, renowned for its sandy soils and the early bounty of the growing season, Stills Farm stands as a testament to this long standing agricultural legacy. They take great pride in their offerings, cultivated under the rigorous guidelines of the Red Tractor Assurance Fresh Produce Scheme.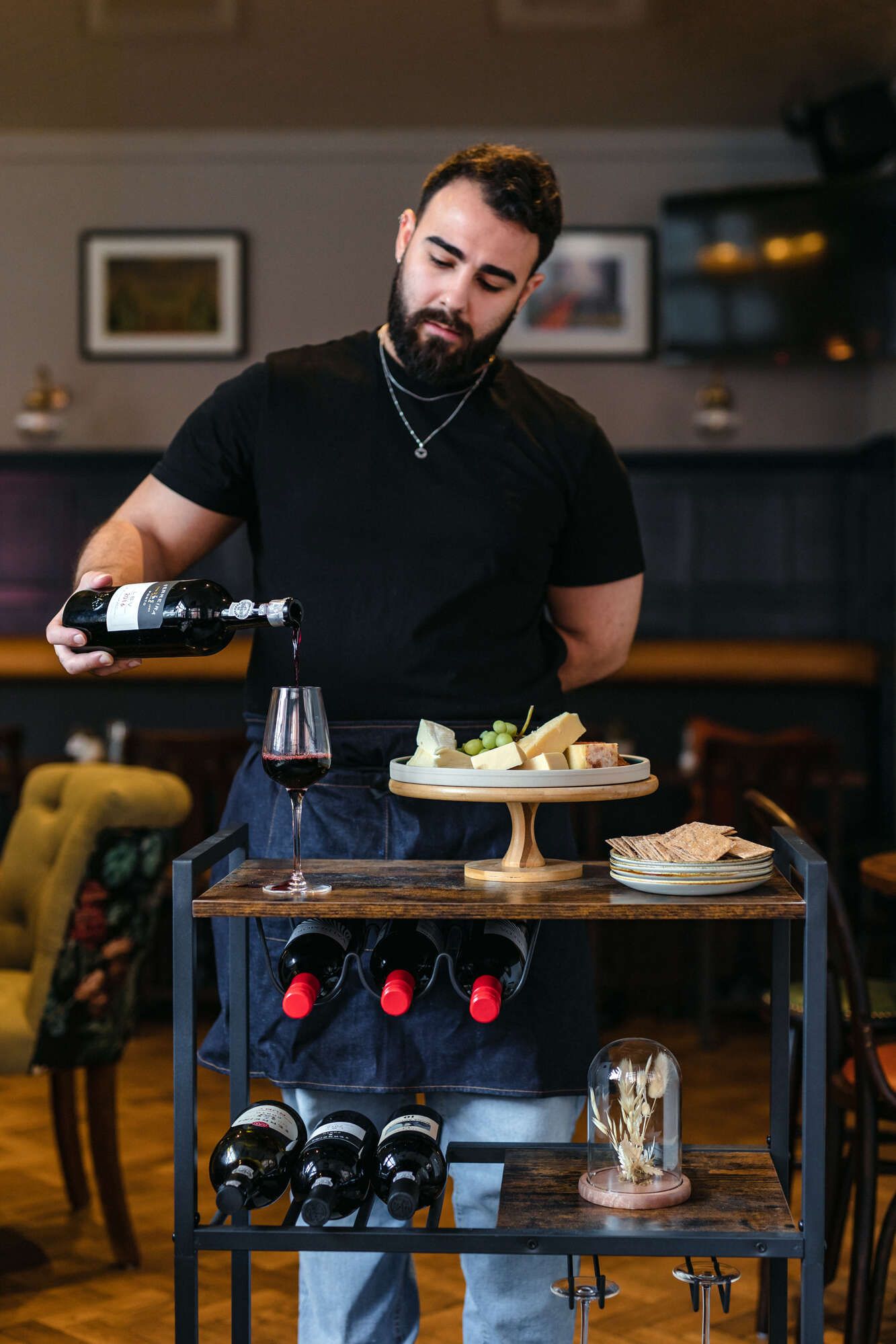 Pitchfork Cheddar
Crafted by the skilled Trethowan Brothers, their dairy in North Somerset is renowned for award-winning "Pitchfork Cheddar." This exceptional cheese, born in 2017, quickly gained acclaim, earning top honors at the World Cheese Awards in 2019 and subsequent recognition at the 2021 Artisan Cheese Awards. Made from raw milk and carefully aged, it offers a dense, creamy texture and a robust, historic taste. Savouring Pitchfork Cheddar is like tasting culinary history.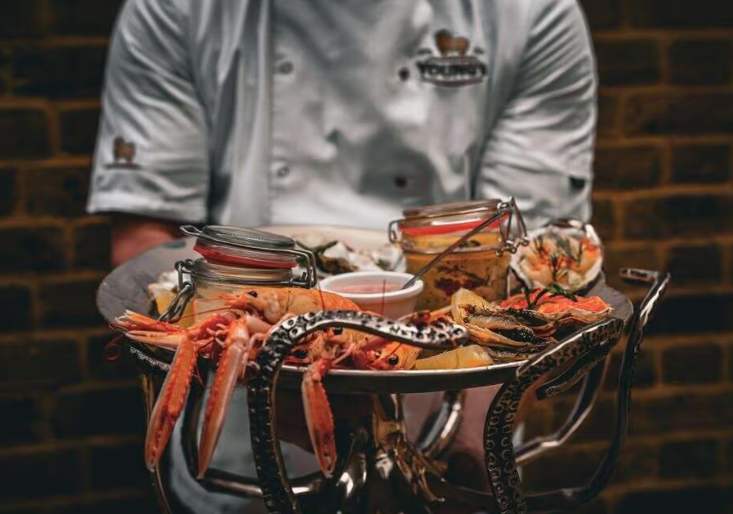 South Coast Coley
Featuring on our Specials Board and subject to availability. An appetising, nourishing, and cost-effective substitute for cod, cole, also known as coley, is abundantly available in UK waters. Moreover, cole sourcing is sustainable as it holds the esteemed MSC certification—adhering strictly to rod and line fishing practices. The Marine Stewardship Council (MSC), a global non-profit entity committed to combating overfishing, ensures the integrity of this practice. This year's cole catch will be responsibly sourced from merely two small day boats.
Testimonials
I love this place. Beautiful, cozy and friendly staff. Great variety of beers and very taste food. One of the best place in Hammersmith (if not the best)
Google
One of the places I ate in London that was both uniquely charming and served delicious food. The prices were fair, and the service was great. I picked it randomly and me and my buddy both thought it was great. UPDATE: It's 4 years later, and we're back in London for the same conference. We've been twice this week and have again thoroughly enjoyed our meals. ??
Google
Having a delicious sunday roast, i had chicken and my daughter had Angus rump steak, all beautifully cooked, a great mix of veg, a lovely touch. All goes nicely with a good range of wines, malbec, tempranillo. Highly recommend this fantastic pub. Very generous portions
Google
Amazing food menu, great twists on classic English food. Lovely warm atmosphere and staff are very friendly and accommodating.
Google
Keep In Touch
KEEP UP TO DATE WITH OUR LATEST NEWS, TREATS AND THE COOLEST EVENTS IN HAMMERSMITH
In future we may tailor emails and online advertising based on your location and what you've shown an interest in. By clicking on 'Yes Please' on the above, you're accepting our Privacy & Cookie Policy. Young & Co.'s Brewery, P.L.C and its group of companies are committed to protecting your data and it will be processed in accordance with our Privacy & Cookie Policy which can be found at www.youngs.co.uk/privacy-policy. Please read this before clicking 'Yes Please'. Promoter: Young & Co.'s Brewery P.L.C, Copper House, 5 Garratt Lane, Wandsworth, London, SW18 4AQ. Registered in England & Wales Company No. 32762
This site is protected by reCAPTCHA and the Google Privacy Policy and Terms of Service apply.